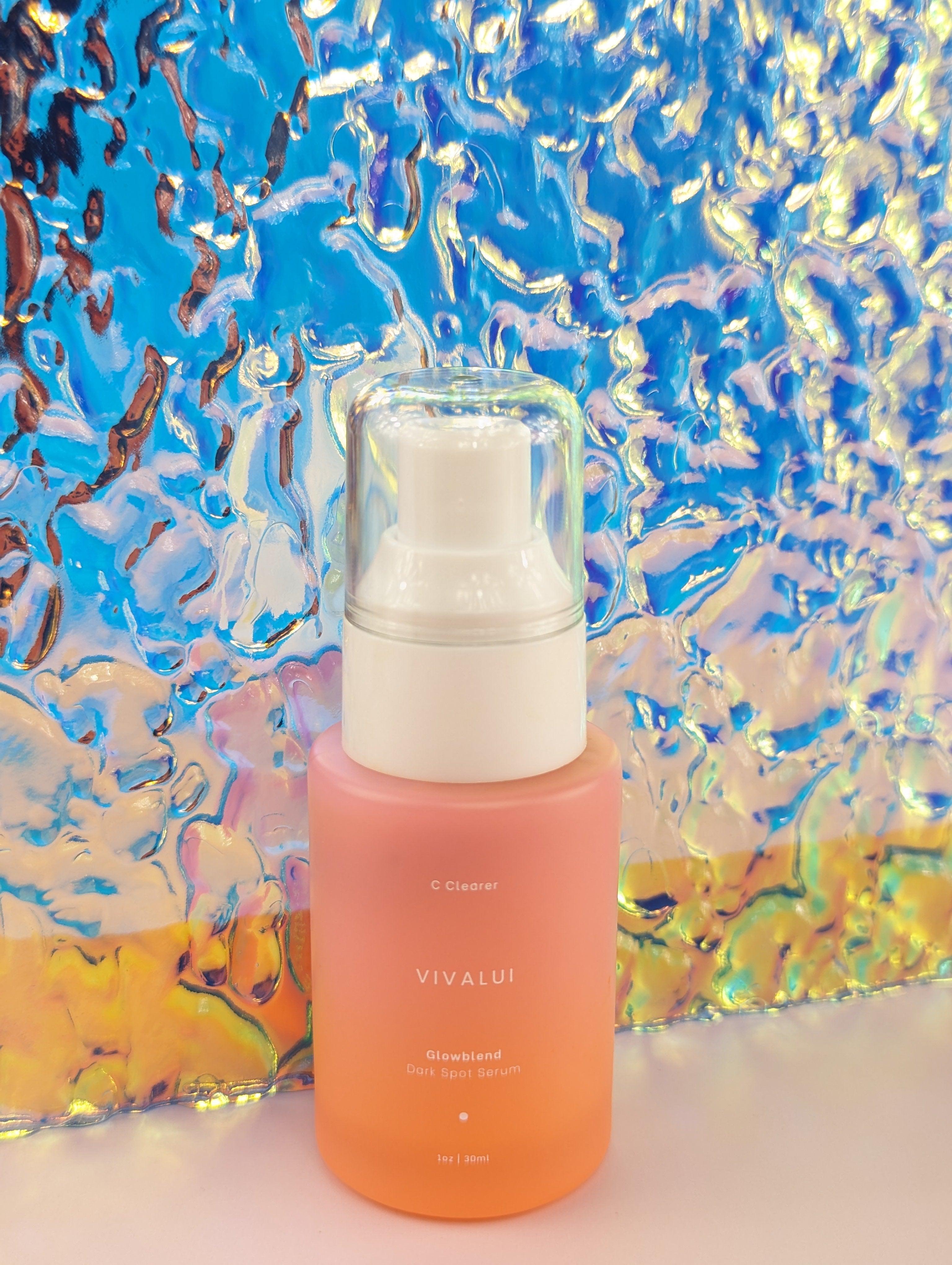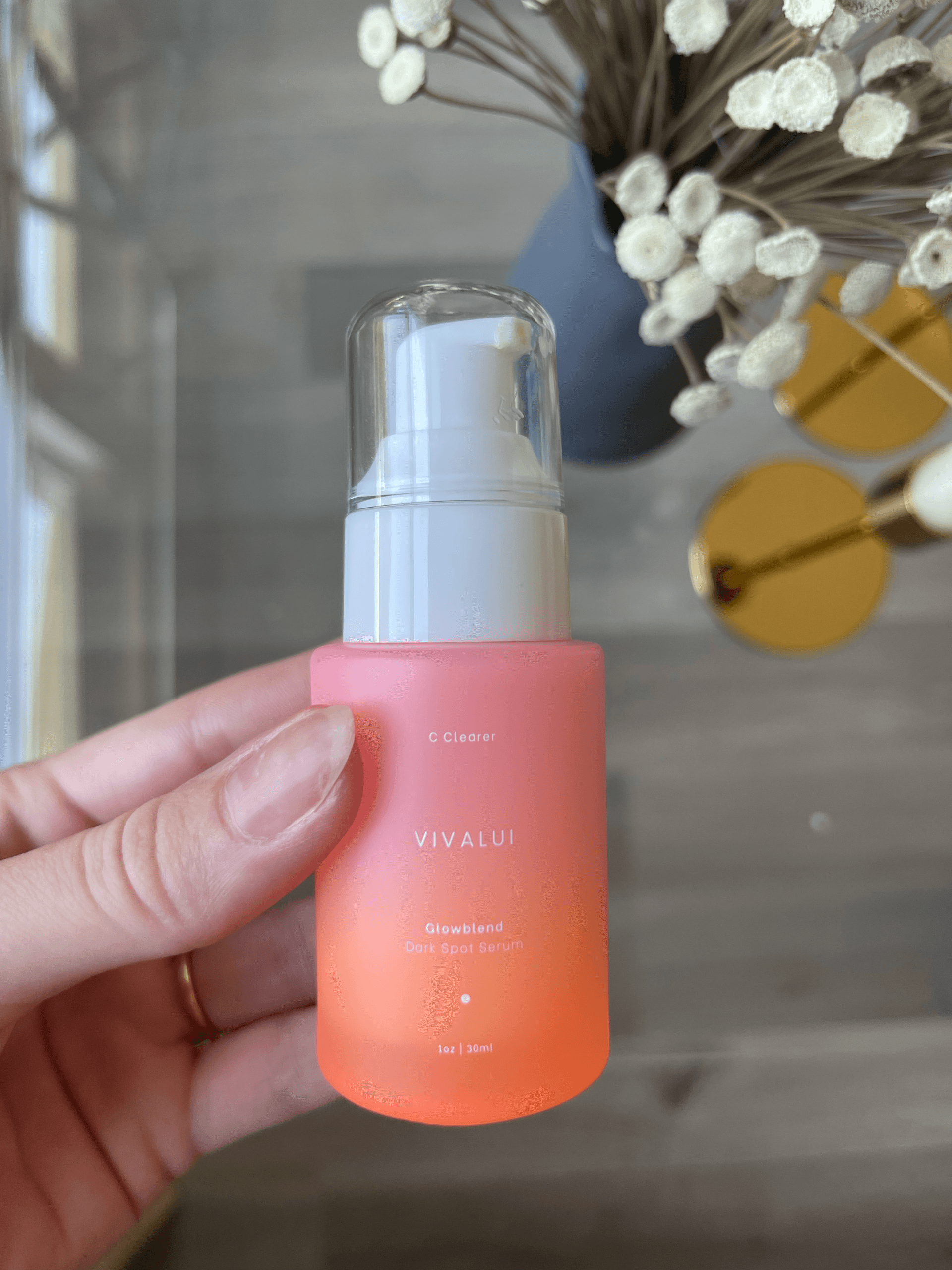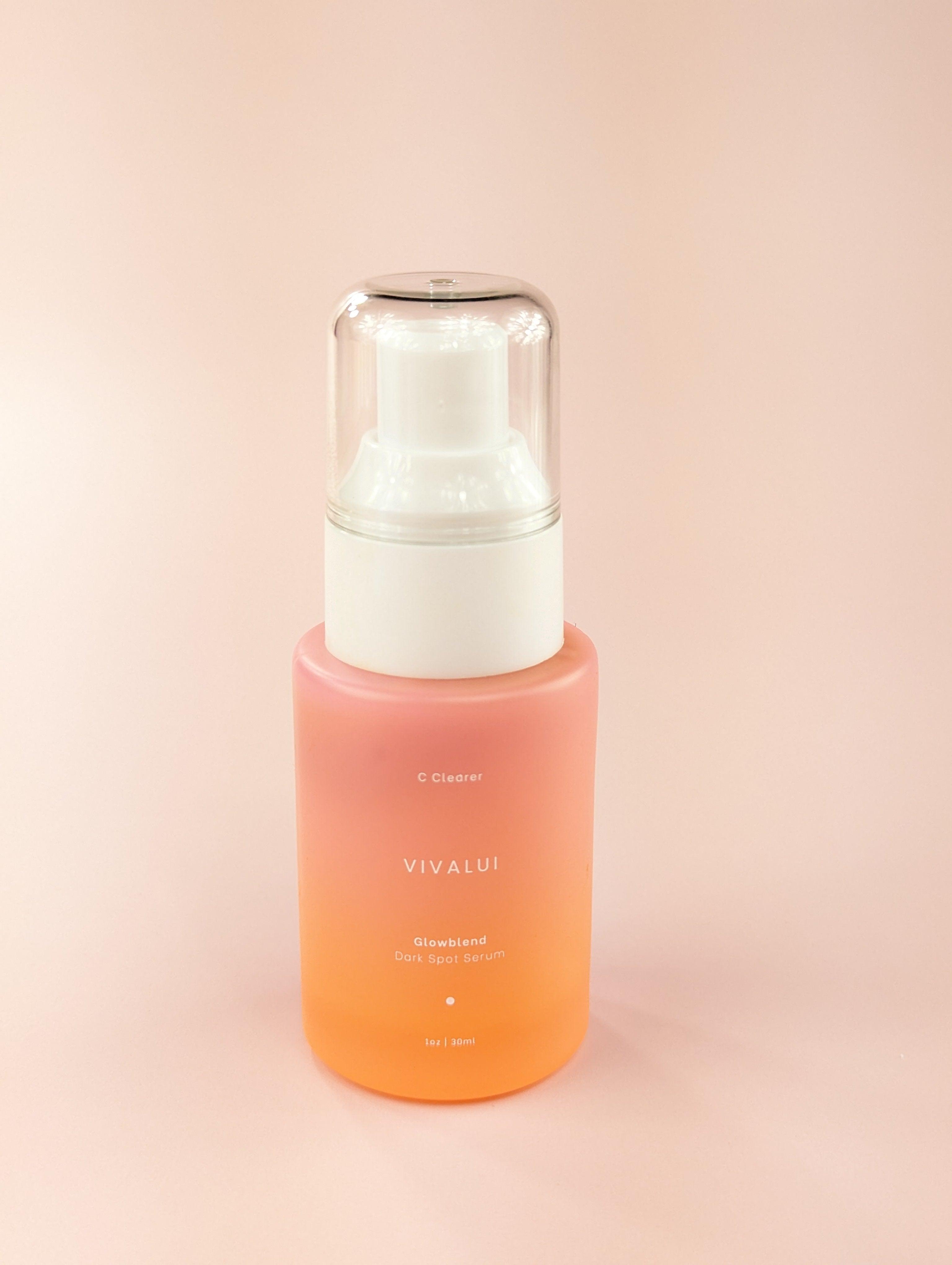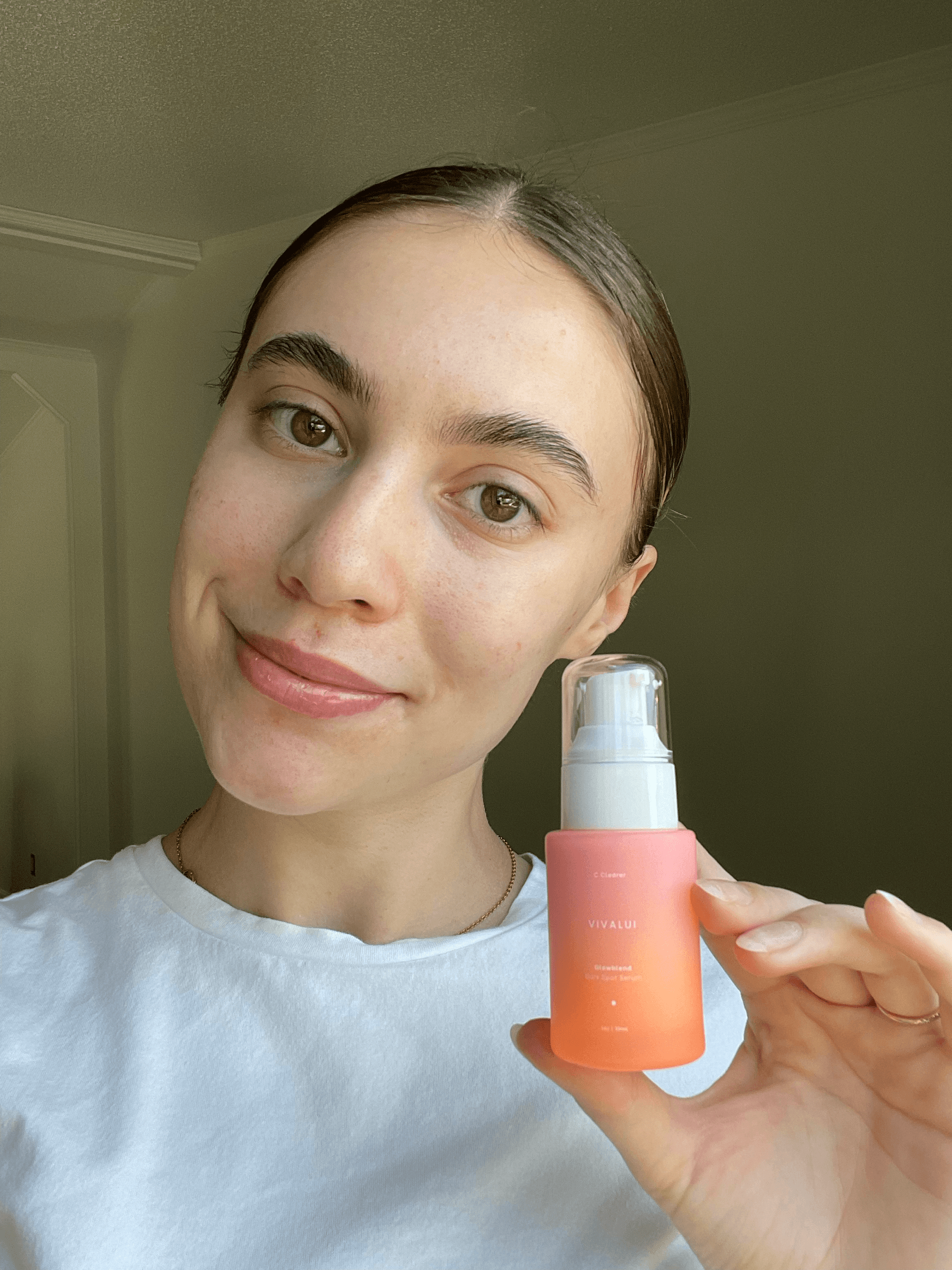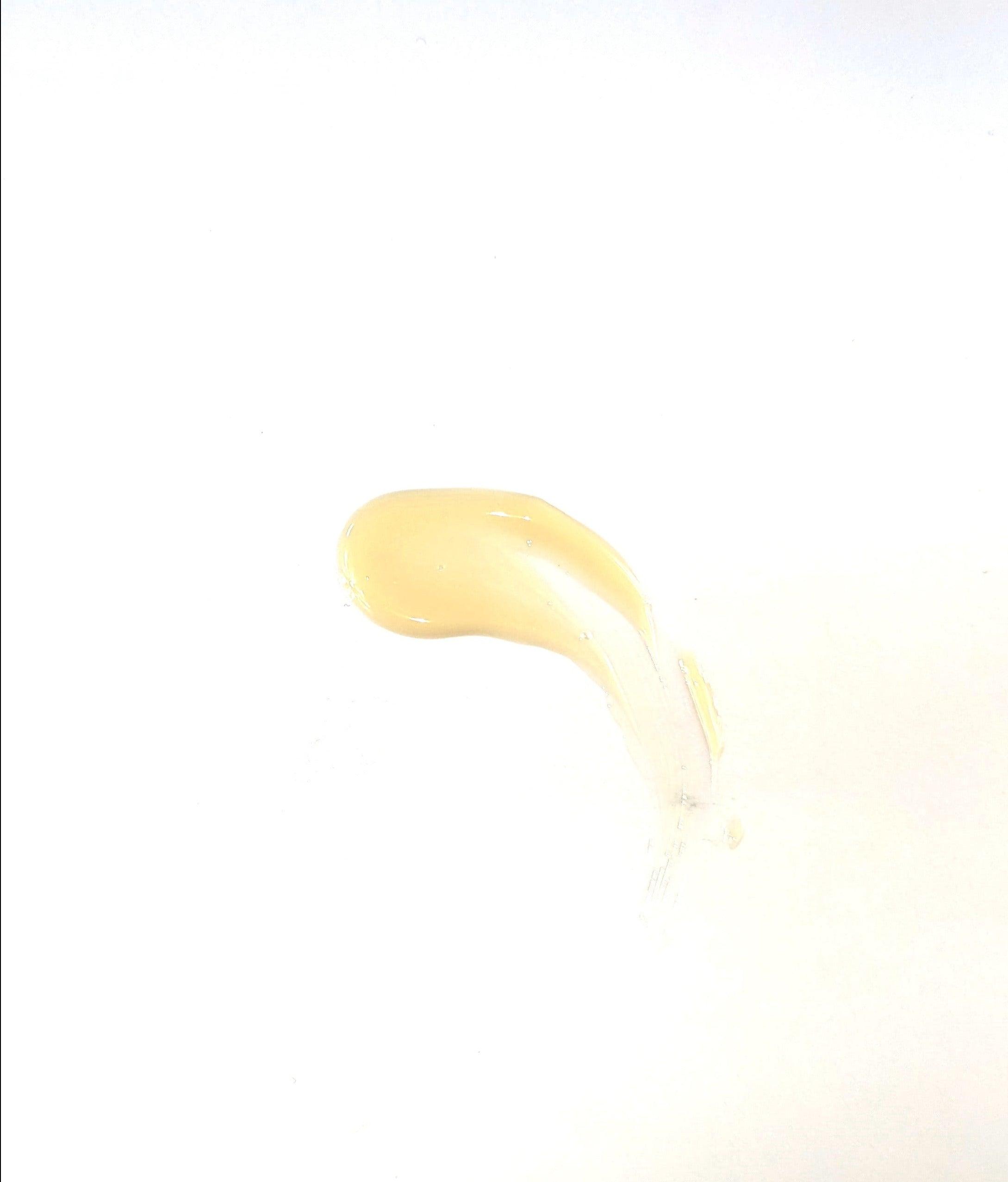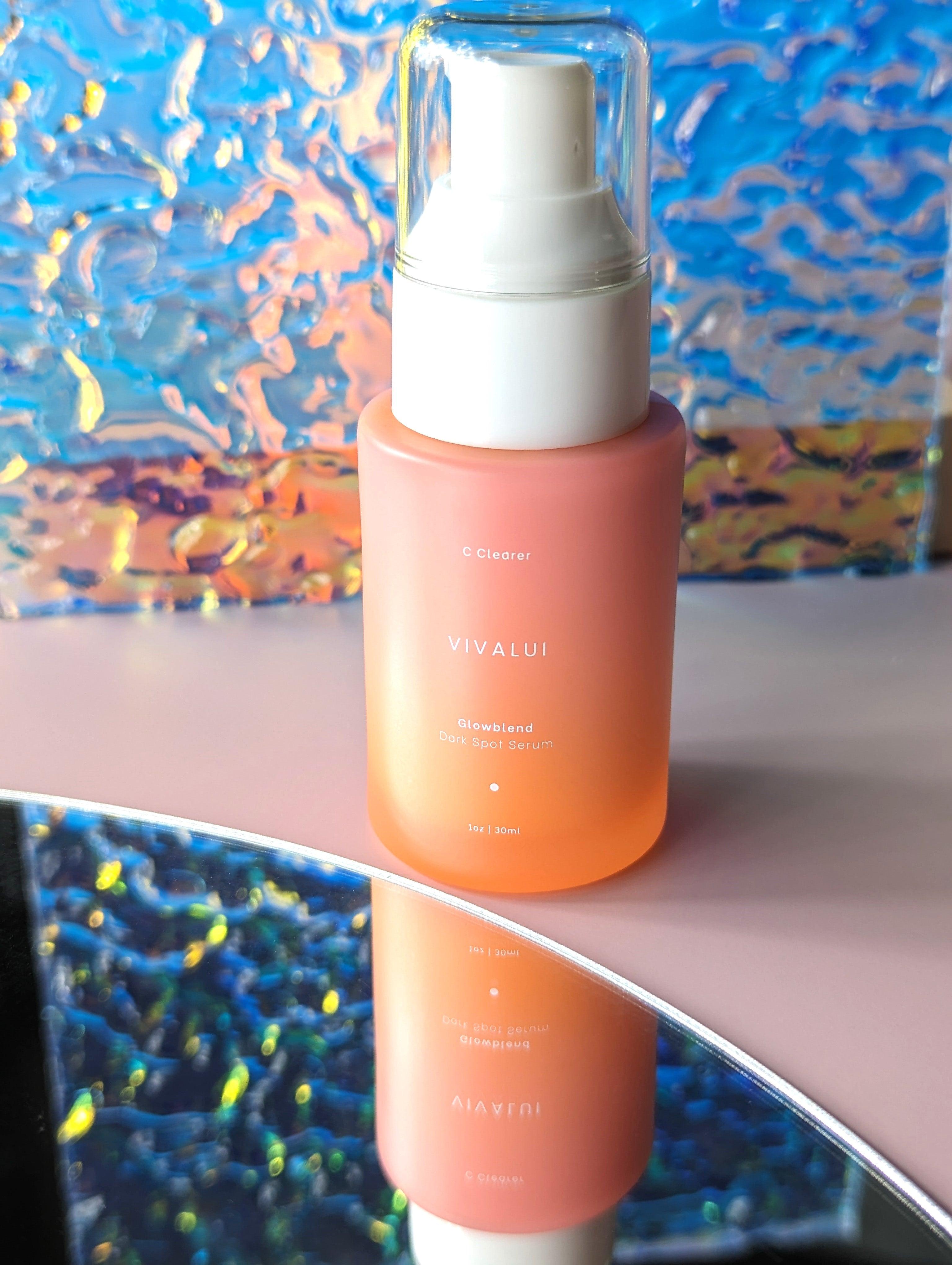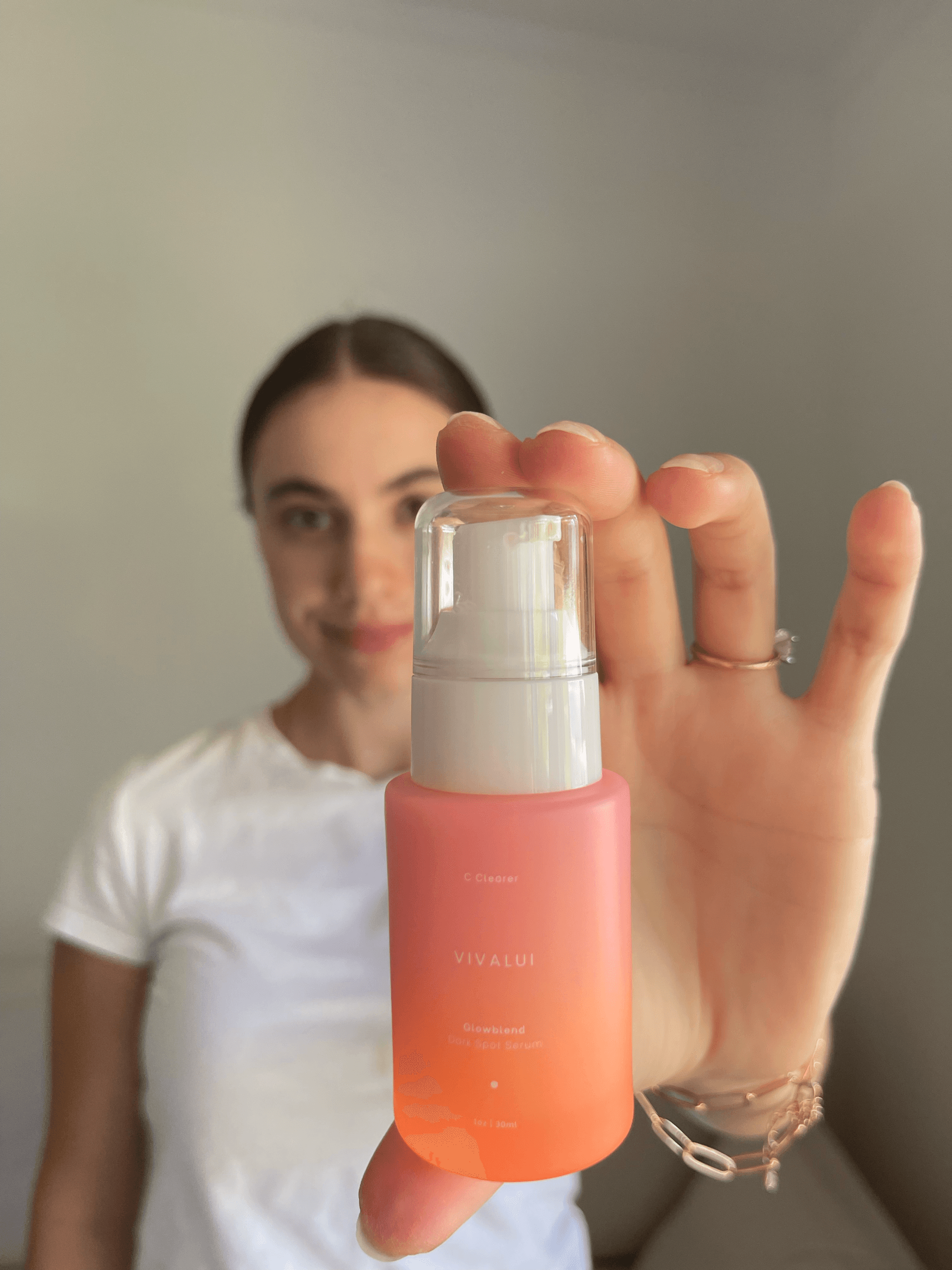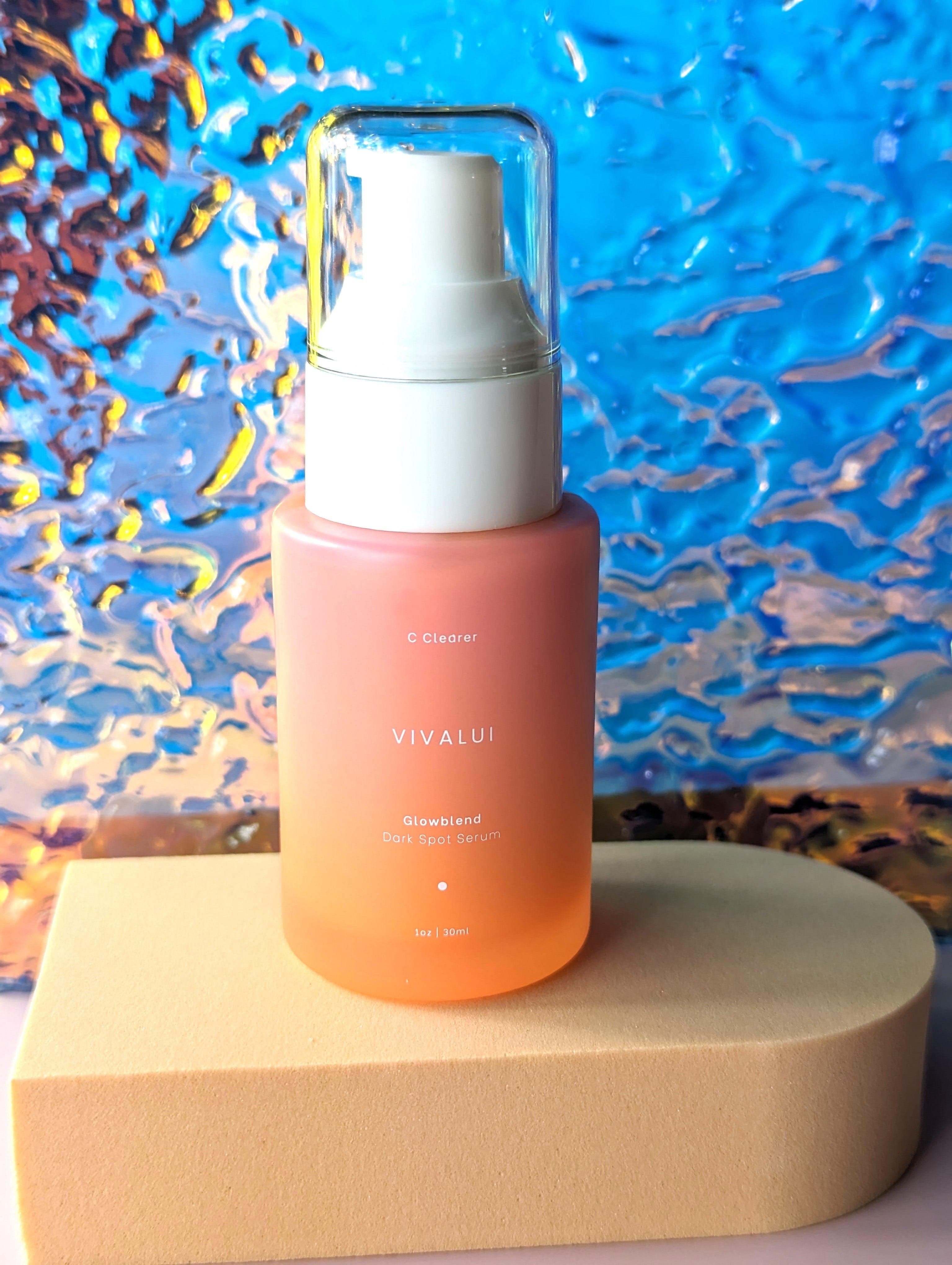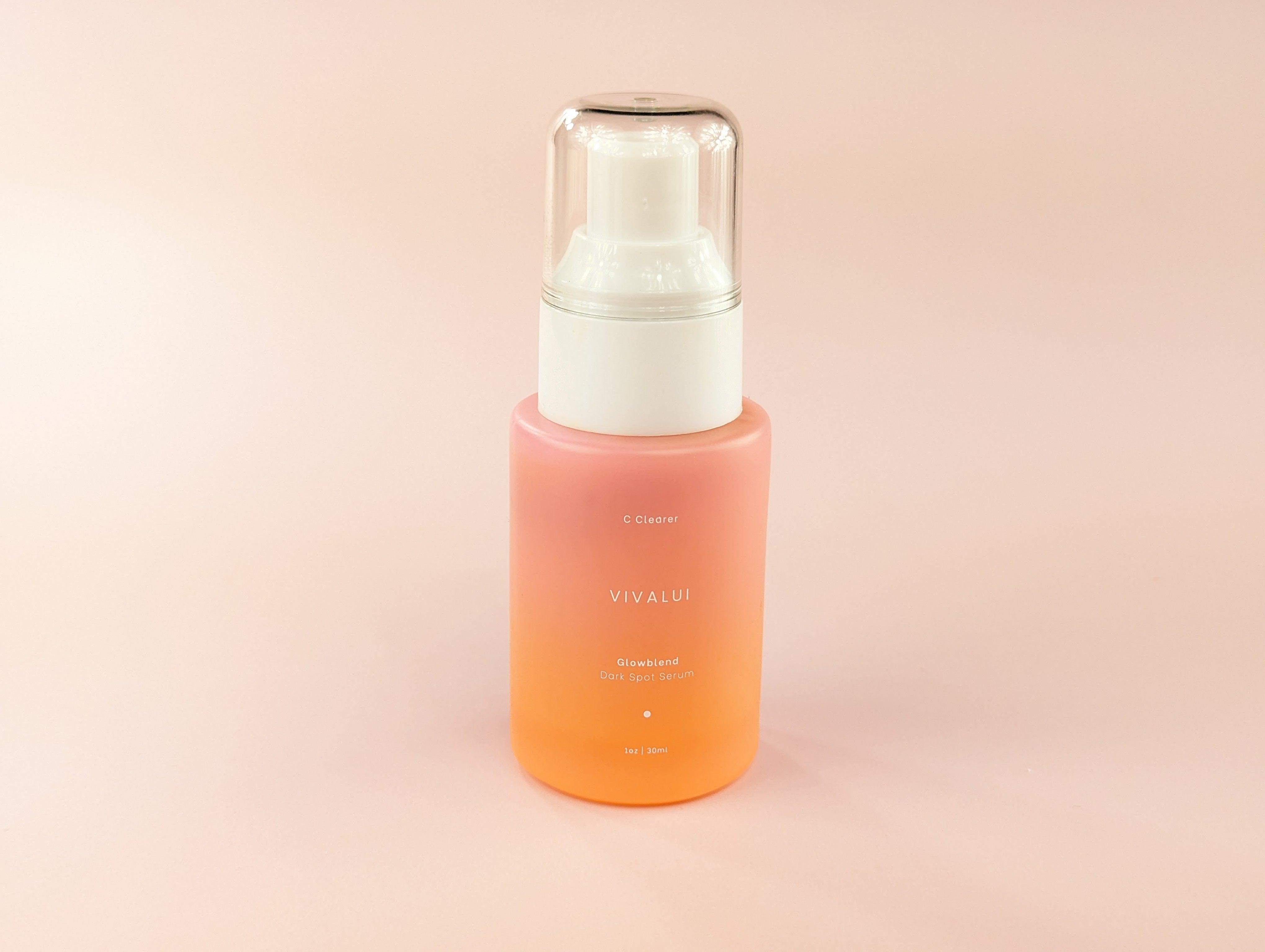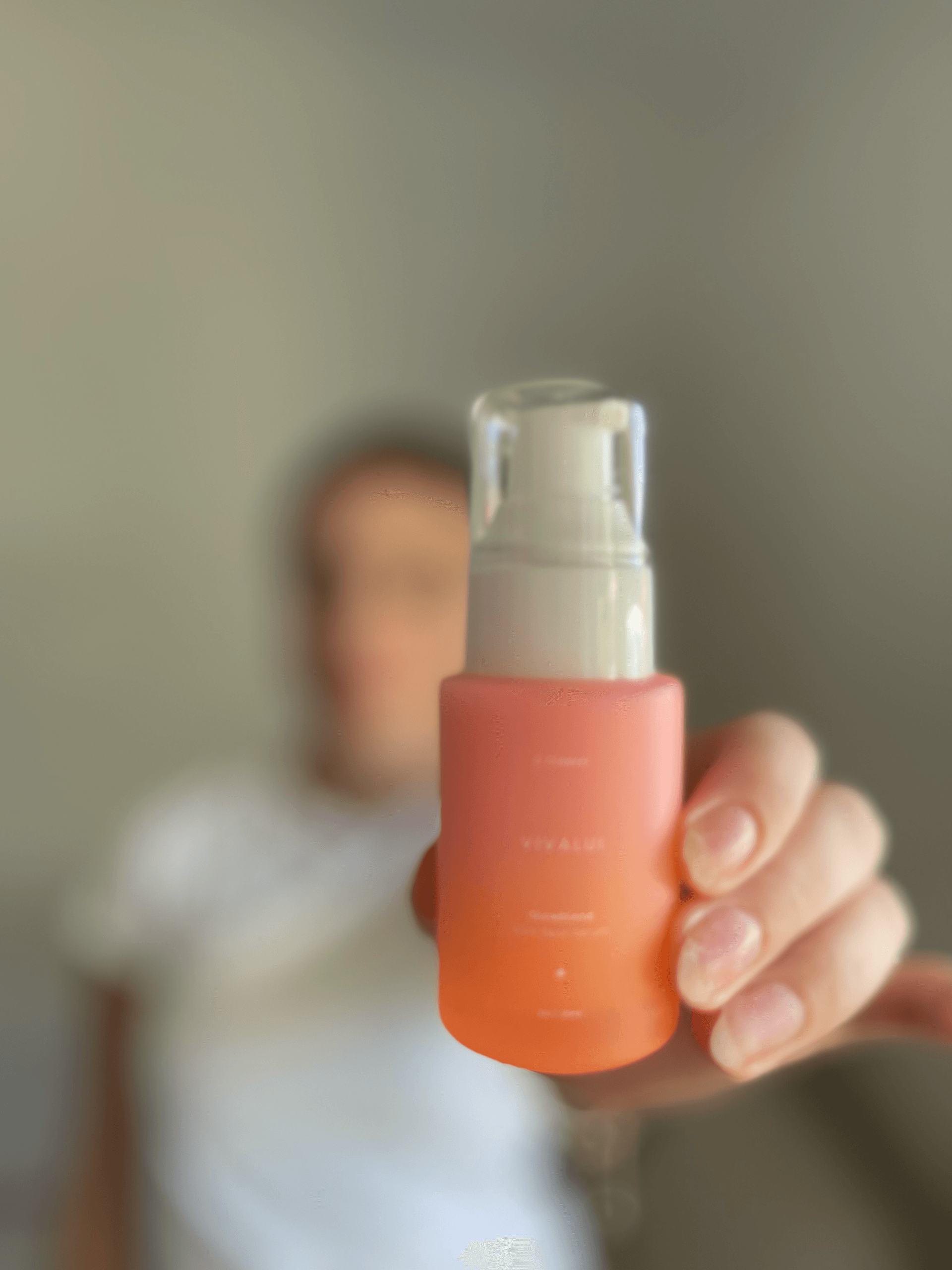 Rave GlowBlend Dark Spot Brightening Serum
Exfoliate & Brighten
🎀Christmas Special!🎀 Free Pet Toy with every purchase.
Put your pet's name in the order notes for a free toy!
The Rave GlowBlend Serum: Your Rescue for Acne, Sensitive Skin, and Radiant Transformation
C Clearer GlowBlend is a daily morning serum and daytime serum. Our brightening C Serum is the leave-on solution you need for achieving radiant skin. The everyday serum is a perfect skin day solution for radiant and nourished skin, combining beauty and wellness products into one handy package. This vitamin C face serum, for sensitive skin, not only targets blotchy marks and dark spots, but also clears up blemishes and signs of aging. Housed in an orange bottle, our new hydrating serum features 10% Vitamin C, Alpha Arbutin, 4 types of Hyaluronic Acid, and Squalane; it ensures all-day hydration for every skin type, making it the best hydrating serum for acne-prone skin.

4 key ingredients work to resurface and fade dark spots, keeping your face clear, hydrated, and bump-free. The GlowBlend hydrating serum for acne-prone skin and hydrating serum for combination skin ensures the most soothing face serum experience. Our amazing serum is here to be your companion on the journey to clearer, smoother, and more radiant skin with excellent skincare.

The GlowBlend:
• Targets blotchy skin and dark spots, working as the best skin essentials serum for breakouts.
• A standard skin-brightening facial serum
• Fights signs of aging – discoloration and wrinkles
• Nourishing and moisturizing – all-day hydration
• Lightweight texture, perfect as a light serum for your face
• A super hydrating serum for all skin types
• Best Face Serum for 30s & 50s, Naturally Hydrating Serum
• Face Repair Serum
• Perfect Face Serum for Combination Skin, Face Serum for Mixed Skin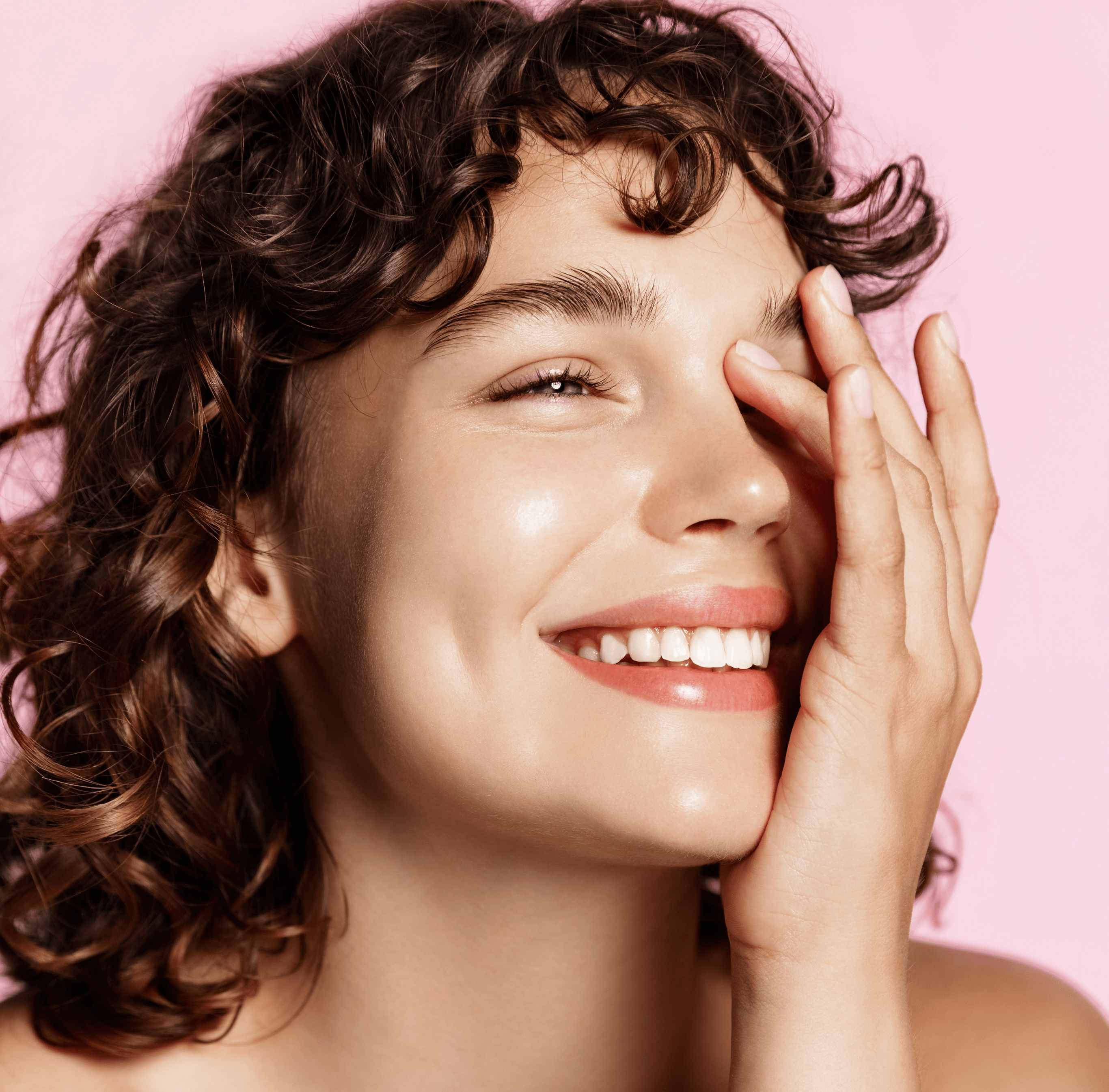 Why does this serum stand out? 
Discover C Clearer GlowBlend, a powerful serum that stands as the best serum for pores with four key ingredients – for your skin and the planet! Revitalize and moisturize your skin with a natural serum for your face. Our targeted serum is an all-in-one solution that has a cruelty-free natural formula. We take pride in using only the best serum ingredients and packaging to ensure the highest quality product. An excellent serum for breakouts, which is great for acne-prone skin.

This hydrating and brightening serum is ideal for those with sensitive skin, making it the perfect option as a face serum. With 5% Vitamin C and Tranexamic acid, this brightening c serum fades dark spots and improves skin texture. The 4 types of Hyaluronic Acid and Squalane provide all-day hydration. You can experience the vibrant benefits of our true vitamin C serum that makes your skin glow. This serum is highly effective for daily use on combination skin; it eliminates breakouts and annoying dark spots, resulting in radiant and glowing skin. Fight signs of aging, achieve a bump-free, clear skin complexion, and experience the transformative power of C Clearer GlowBlend.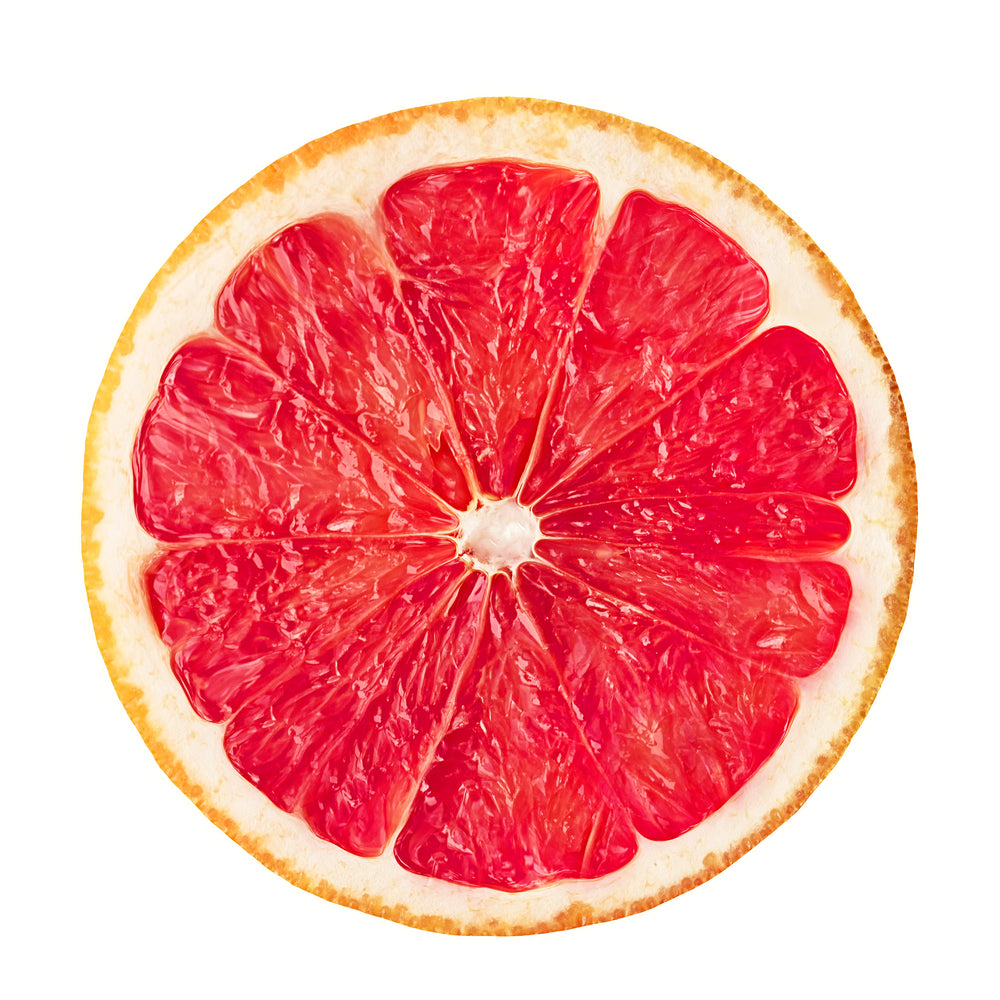 HOW TO USE THE C CLEARER GLOWBLEND SERUM
Step 1: Cleanse & Care of Skin Hydration: Start with a clean face. In order to prepare your skin for GlowBlend, it is important to cleanse it gently and then pat it dry.

Step 2: Spot Check: Assure safety by skin patch testing. Apply a small amount of GlowBlend face serum on a small area of your skin and wait 24 hours.

Step 3: Dispense & Apply: Put a pea-sized amount of GlowBlend's natural hydrating serum on your fingertips. Then, apply small dots on your forehead, cheeks, chin, and neck.

Step 4: Spread Gently: Spread the skin-hydrating serum across your face using upward and outward motions. Avoid the eye area during application.

Step 5: Massage in with your fingertips, gently massage the moisturizing face serum using circular motions. Doing so helps absorption and improves circulation.

Step 6: Hydration: Complete your routine with your favorite moisturizer. This seals in the hydration provided by GlowBlend's essential beauty-hydrating facial serum.

THE 4 KEY INGREDIENTS FOR GLOWING SKIN
This serum amps up your glow by gently dissolving surface layer dead skin cells while lightening new skin layers with triple ingredient power.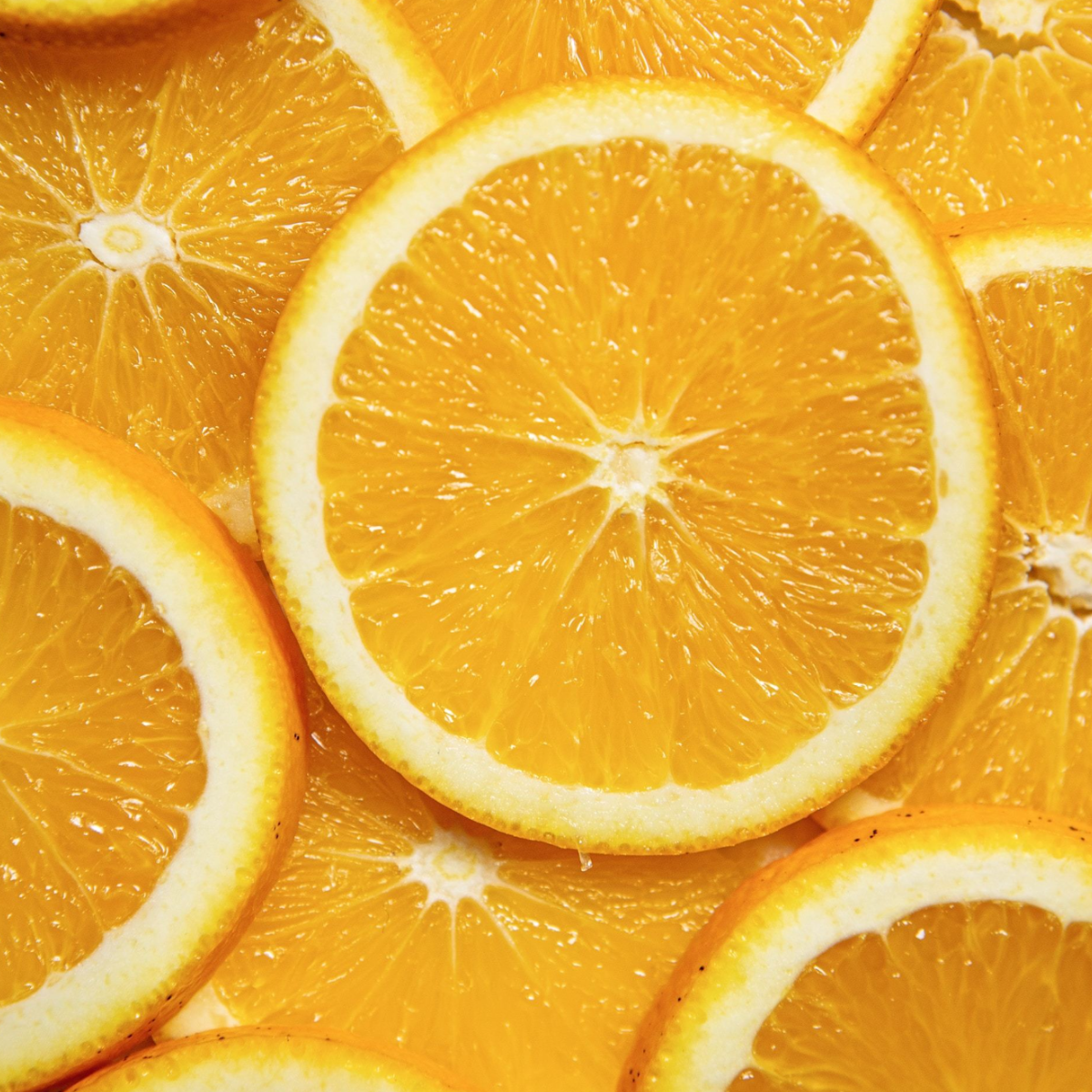 15% VITAMIN C
Harness the power of Vitamin C in Glowblend's essential beauty serum for hydration. This ingredient, along with Tranexamic acid, is relentless in fading dark spots and enhancing your glowy skin.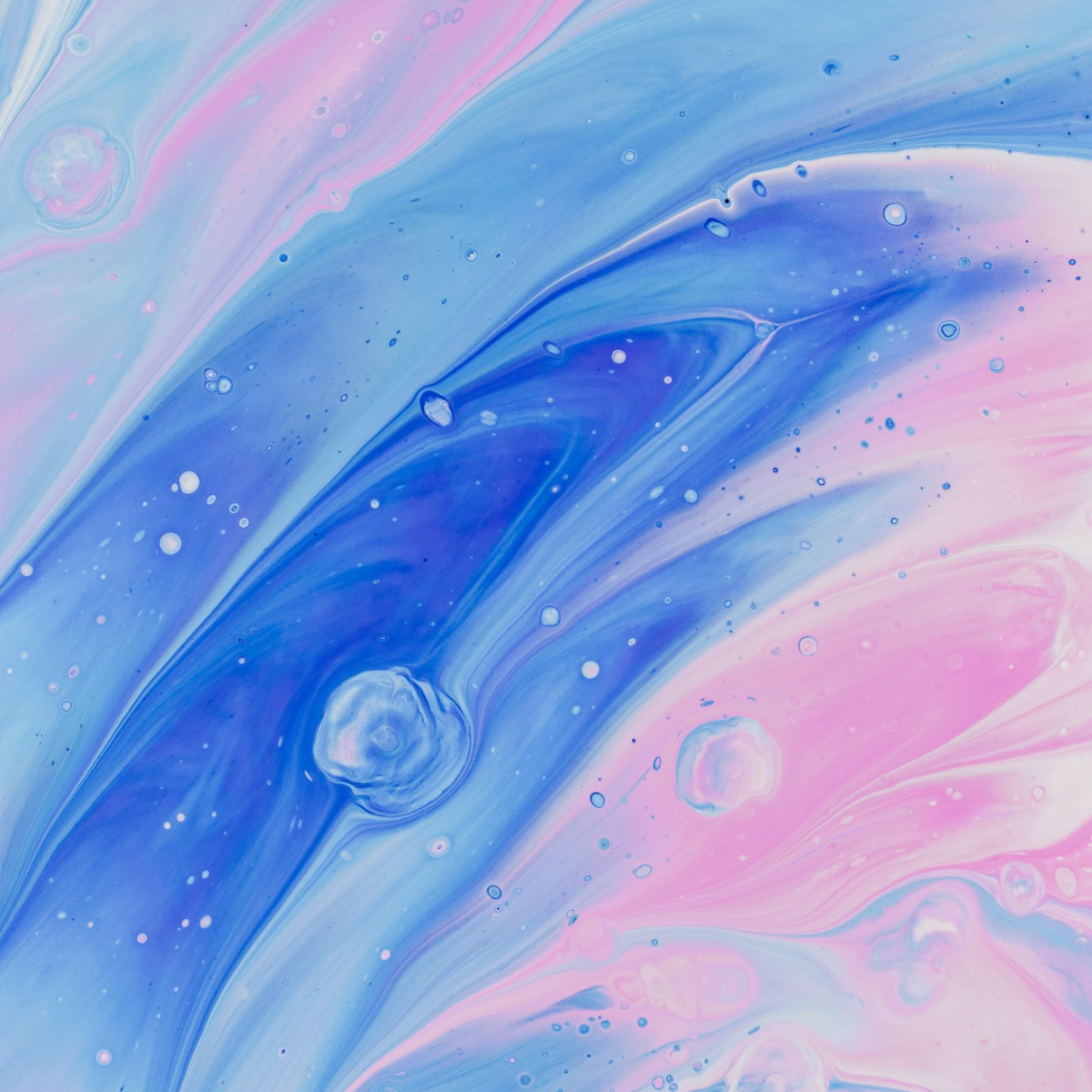 ALPHA ARBUTIN
Partnered with Vitamin C, Alpha Arbutin is a key ingredient in standard moisturizing skincare serums for clearing sensitive skin, aiding in the fight against dark spots and uneven skin tone.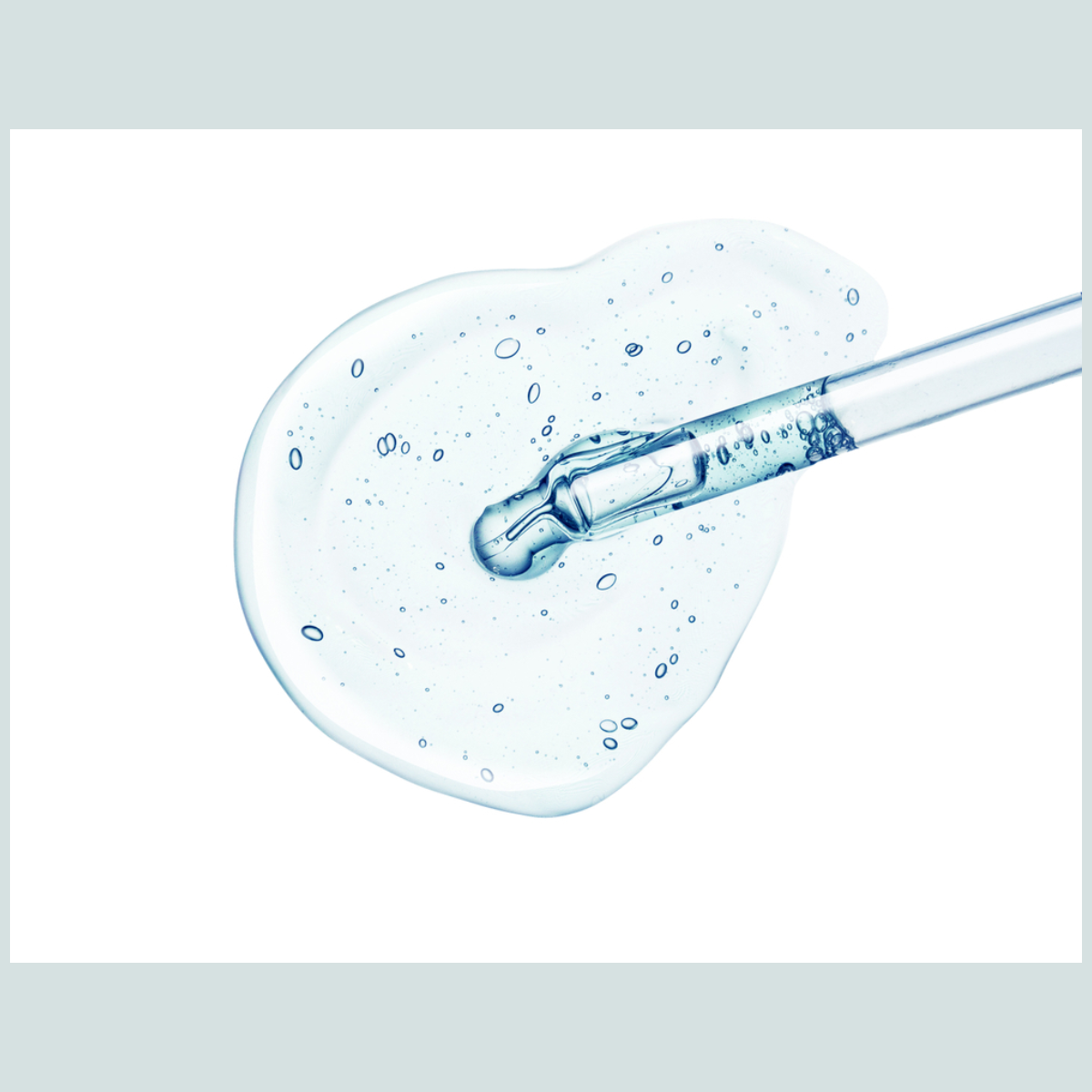 HYALURONIC ACID BLEND
Our everyday serum for hydration features four types of Hyaluronic Acid, defining it as the no 1 soothing serum for acne-prone skin. This ensures your skin stays hydrated all day long. The soothing C Clearer GlowBlend serum is carefully formulated to cater to all skin types, including combination skin.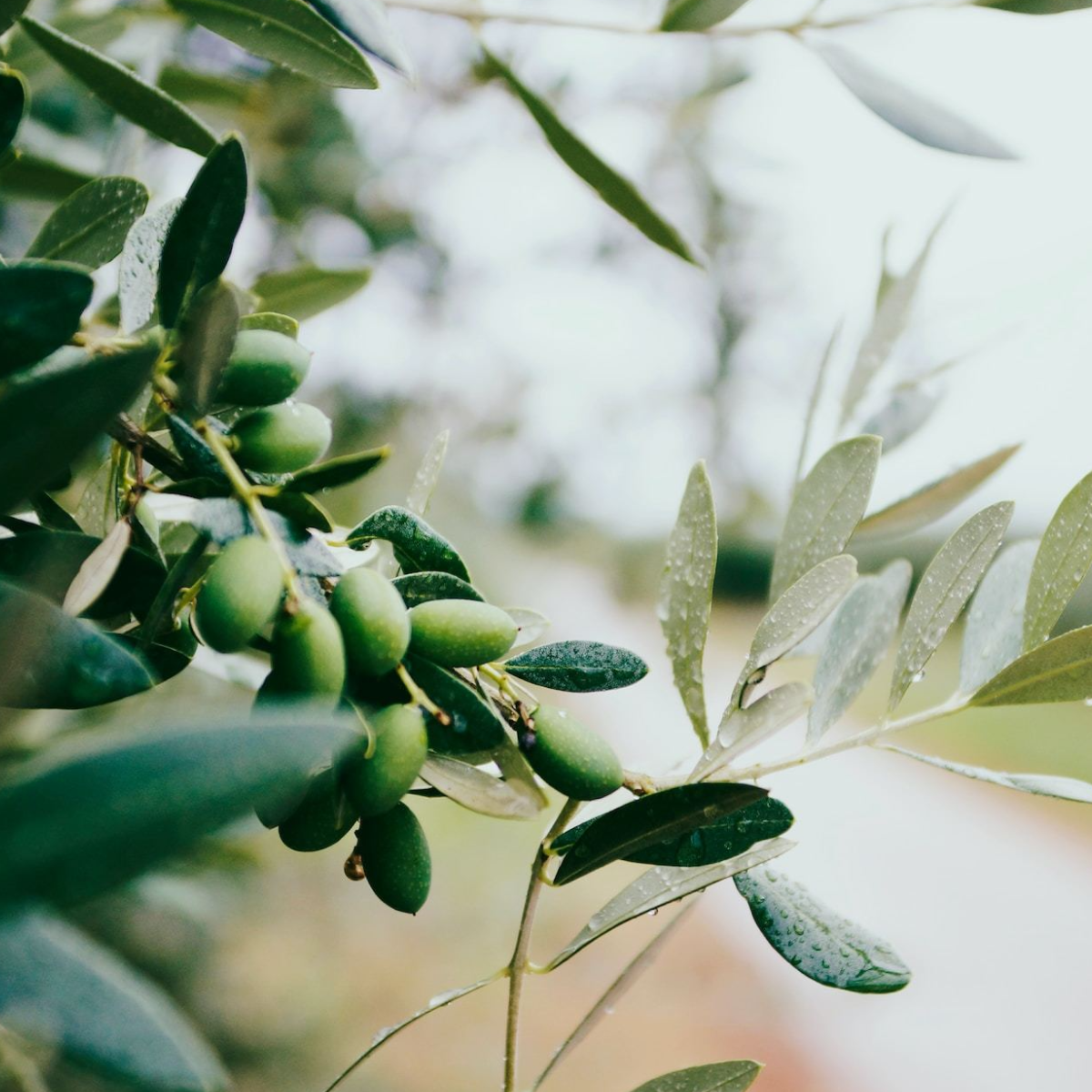 SQUALANE
For deep sustained moisture, our natural light face serum includes Squalane. This provides the ultimate skin hydration. Making it an excellent choice for your daily facial routine.
Water (Aqua), Glycerin, Rosa Canina (Rosehip) Seed Oil , Tetrahexyldecyl Ascorbate, Tranexamic Acid, Cetearyl Alcohol, Ascorbyl Palmitate, Tocopherol, Polysorbate 60, Squalane, Aloe Barbadensis (Aloe Vera)*, Ascorbic Acid, Hyaluronic Acid, Kakadu plum oil, Resveratrol, Ferulic Acid, Fruit Acids (Aqua, Vaccinium Myrtillus (Bilberry) Fruit Extract, Saccharum Officinarum (Sugar Cane) Extract, Acer Saccharum (Sugar Maple) Extract, Citrus Aurantium Dulcis (Orange) Fruit Extract, Citrus Limon (Lemon) Fruit Extract), Vaccinium Macrocarpon (Cranberry) Fruit Extract*, Rubus Idaeus (Raspberry) Fruit Extract*, Vaccinium Corymbosum (Blueberry) Fruit Extract*, Salix Alba (White Willow) Bark Extract*, Melia Azadirachta (Neem) Seed Oil*, Rosmarinus Officinalis (Rosemary) Leaf Extract*, Propylene Glycol, Sodium Phytate, Phenoxyethanol, Ethylhexylglycerin, Tetrasodium Glutamate Diacetate, Fragrance, CI45410, CI45380.
Safety precautions are included to ensure the product is used safely and responsibly, especially when it comes to the care of skin hydration.
• Always perform a patch test with this super hydrating serum before full application.
• Prevent contact with your eyes; if contact occurs, rinse thoroughly.
• Discontinue the use of C Clearer Glowblends moisturizing face serum if you experience irritation or redness.
• C Clearer GlowBlend's healing face skin Serum is for external use only; avoid ingestion.
• Store the C Clearer GlowBlend hydrating serum in a cool, dry place, and keep it away from direct sunlight.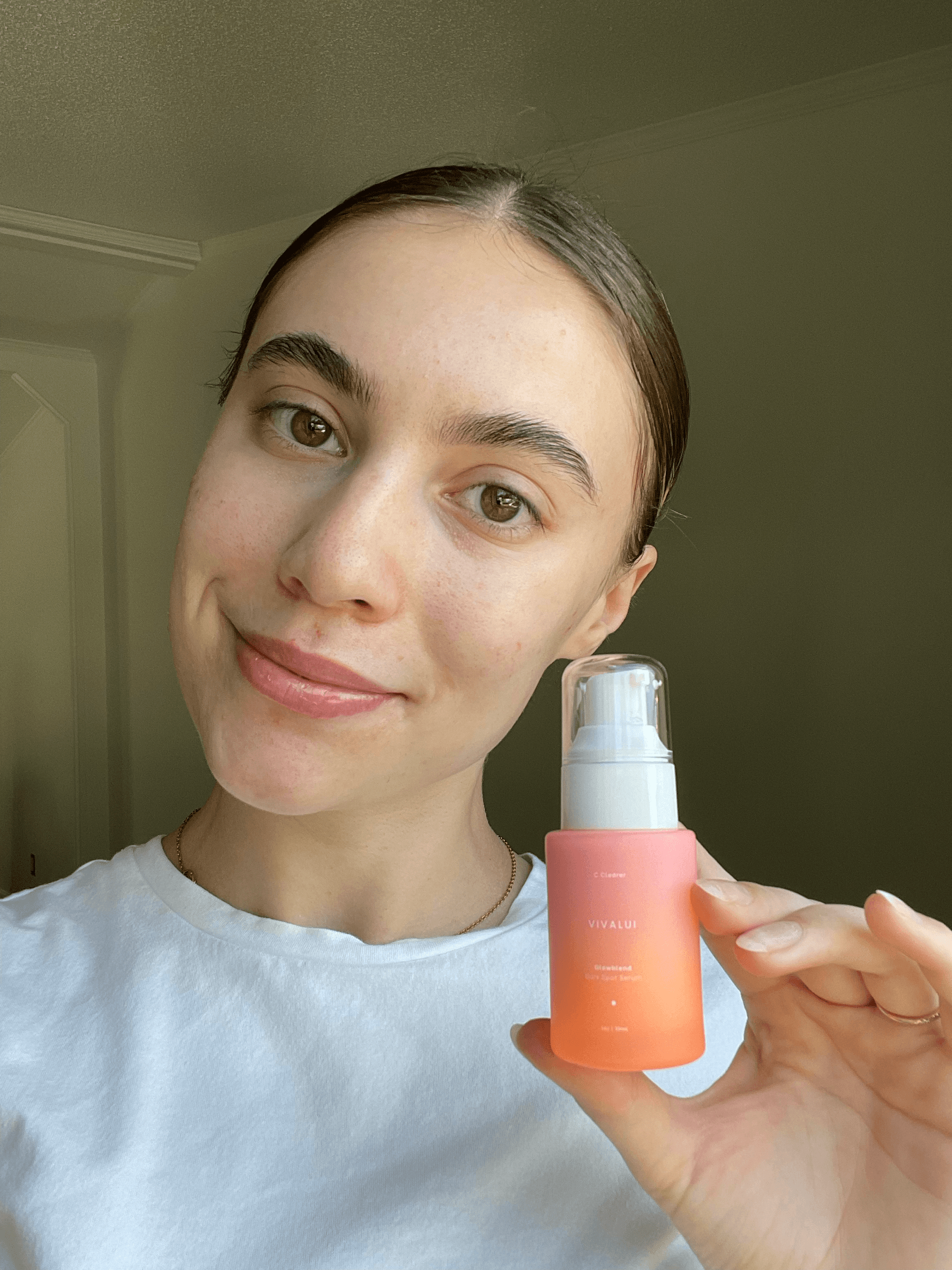 JOIN OUR C CLEARER GLOWBLEND SKINCARE COMMUNITY
Connect with the C Clearer GlowBlend's skincare community, a hub for all beauty and wellness products. Embark on a journey of radiance by sharing your best glowing face experience. Access exclusive offers and engage with us on social media, where we highlight your radiant skincare journey. Together, we aspire to achieve clear, vibrant, and ageless skin using our naturally soothing skin serum for your face. Embrace the hydrating ultra-vitamin C serum, embrace your unique journey to empower your shared passion and glow from within!

Ready to Glow? Start Your Skincare Transformation with the best natural hydrating serum for your face – Get Yours Now!